Products
Termoform
Sector Food
Description
The latest in multilayer high to medium barrier film for thermoforming. The perfect package for extending the conservation time of your products and creating a high quality image for your brand and range of products.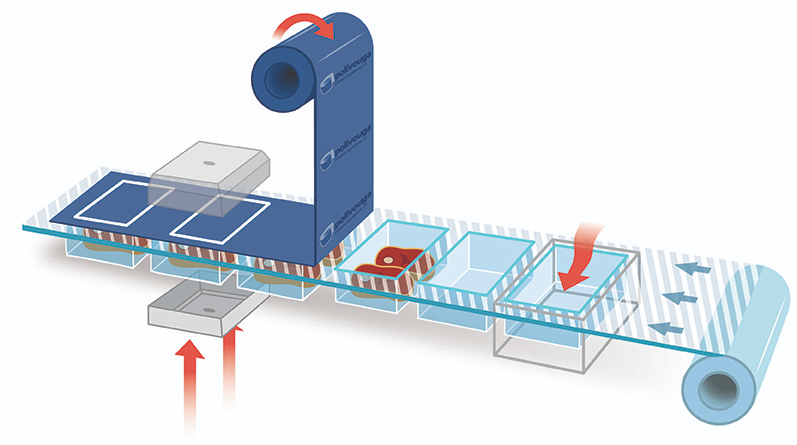 Features:
Formulation based on the latest in high-grade raw materials, high and medium barrier solutions both for gases and water vapour. Extremely pliable and resistant material

Benefits:
Extended conservation time, in excellent condition, for foodstuffs. Allows high-depth thermoforming.
Excellent support for your brand and for advertising your products.