Products
Paper Bags with Twisted Handle
Sector Retail
Paper bags with square bottom, automatic production, with twisted paper handle. This is our main product range which we export to many countries.
Plain bags without printing
· Bags with twisted handle without personalization in white kraft and natural kraft paper.
· We have stock available in sizes:
– 18+8x24 ; 22+10x27 ; 24+11x32 ; 28+10x32 ; 32+12x42 ; 42+16x49
– Take Away Special: 28+16x28 ; 32+20x32
· Standard weights 80 to 100 g/m2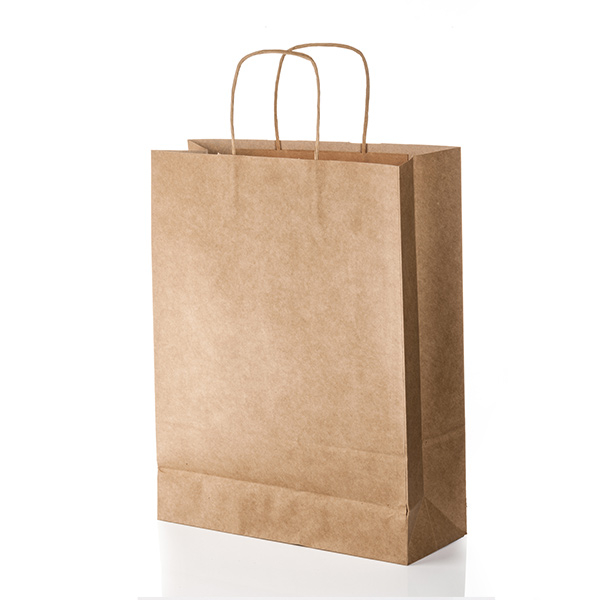 1 color backgrounds
· Kraft paper bags with twisted paper handle printed in full color with 1 color
· Printing on white and natural kraft paper
· Standard weights 80 to 100 g/m2
· Flexo printing in the following standard colors: Black, Yellow, Orange, Pink, Purple, Red, Bordeaux, Light Blue, Dark Blue, Light Green and Dark Green.
– Special colors: Silver and Gold

· White or brown twisted wing, matched to the paper type
– Option: Colored handle combined with bag color (when available).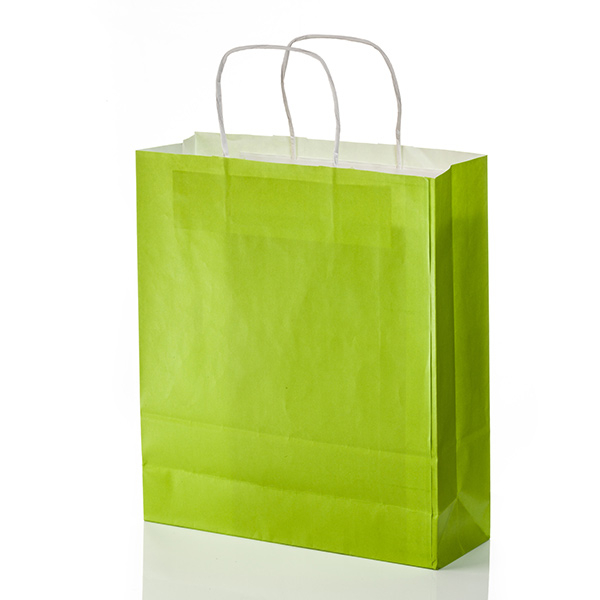 Customized
· Customization of each job tailored to the client
· · Various formats in paper weights between 80g to 140g
· · Papers available: brown kraft, white kraft, recycled and coated paper
· Flexo printing up to 6 colors
· Protection varnish available on request
· More environmentally friendly water-based inks
· Option: custom color handle in twisted paper, recycled cotton or PP
Possibility of FSC® or PEFC certification